California's Largest Lake is Drying Up!
Without quick action, the Salton Sea will decline rapidly due to reduced inflows and increased salinity
Your support will help fund education and outreach activities
Salton Sea Action Committee
We are committed to the rehabilitation of the Salton Sea for the benefit and health of the environment, economy and people of Southern California.
JOIN
our mailing list to stay up to date with information about the Salton Sea.
The Salton Sea Action Committee exists to support efforts to effectuate the completion of the restoration of the Salton Sea and its region in order to:
Prevent environmental collapse of necessary wildlife habitat
Prevent airborne particulate disaster
Create recreational and tourism opportunities
Explore integrated clean energy restoration solutions
Improve the regional economy
Preserve this great resource for future generations
SALTON SEA: VISION. ACTION. RECOVERY.

The PERIMETER lAKE PLAN

is THE SSAC's preferred

solution

for the ailing Sea.
This alternative will work in conjunction with other proposed remedies and resolve the most pressing issues facing this valuable ecological resource.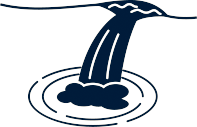 The Salton Sea –
California's largest lake
– was formed in the early 1900s by flooding on the Colorado River. Historically fed by agricultural runoff and with no outlet, the lake poses unique environmental challenges.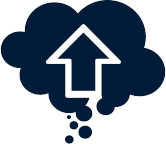 Less water
is flowing into the Salton Sea than ever before for several reasons: irrigation practices grew more efficient; Mexico began treating and recycling much of the wastewater that flowed into the Sea through the New River; and a state-approved urban water transfer diverted Colorado River water from fields.
Water in the Salton Sea is
evaporating
faster than it can be replaced, and it is estimated that the lake will need to survive on about one-third of its peak inflows.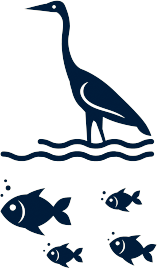 AS water levels diminish, the Sea will eventually become too salty to support fish and the hundreds of species of migrating birds that stop there to nest. Soil uncovered by the retreating water levels and carried by wind will aggravate
health problems
in the Coachella and Imperial valleys, which already have some of the highest asthma rates in the state. The region's tourism economy will also suffer.
We need your support
to fund education and outreach activities and promote a workable solution that will prevent an environmental, economic and public health crisis at the Salton Sea.
The answer is the Perimeter Lake Plan
, which proposes to build recreational lakes and wetlands on exposed lakebed. Your charitable donation can help make this plan a reality!
Latest News
admin, August 16, 2019

admin, August 16, 2019

admin, August 16, 2019